I've been wanting to read this book for ages, and when I finally did. . . Wow, all the feels. This book crushed me.
This historical fiction contains the perfect dose of friendship, intrigue, and perseverance.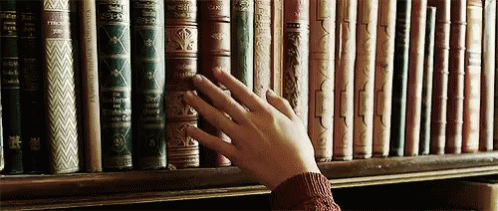 Set in Nazi Germany, the story follows a young German girl, Liesel Meminger. Dropped into a foster home by a mother who cannot care for her, Liesel is forced to adjust to a new environment.
Over the course of the novel, she faces many challenges, befriends a Jewish man, and. . . swipes a few books. But, as always, danger is never far away.
If anything is to be said about this novel, it's this: the characters felt real.
One of the things that drew me to this novel was the narrator–Death. Reading the story from his perspective added soooo much more depth to the book. It's fascinating! I know many people have mixed feelings about the narrator but I think the author executed it well. The only objection I have: he's a spoiler.
Liesel–the book thief. Oh, the struggles this child endures! Her desire for stories spurs her to steal several (sometimes forbidden) books. From an ill-mannered, distrustful girl to a fierce, compassionate young woman, Liesel's development is spot on.
Her relationship with Papa is the sweetest thing about this novel. 😭💙He's the first person to earn her trust, and he keeps it. Though Liesel's Mama can be crass, she loves both her foster parents very much.
Rudy is Liesel's partner in crime. This boy with hair the color of lemons and big, blue eyes embodies the perfect model of the Aryan race. Yet, he's very different from the German youth of the time. He's caring, and he possesses a heart of gold.
It's his open kindness that welcomes Liesiel to Molching, making him an invaluable friend to her. He stands by her side.
Ahh, I genuinely want to jump through the novel and give both of them a big hug.
Similar in many ways, Max and Liesel are kindred spirits. When the Hubberman's take in this young Jewish man–the son of Papa's friend–their world is turned upside down. His determination to survive and loathing for Hitler keeps him alive. Despite the hovering threat of Nazi arrests, he and Liesel form a friendship. Both of them lost their families. Both of them are haunted by nightmares. Both of them love stories. These things connect the two.
The thing about Max is. . . I feel his suffering. The friendship between him and Liesel is powerful, and he's definitely one of my favorite characters.
The book is very character-driven, so the plot isn't much of a focus. Not to say that nothing exciting happened. Thrilling events did take place. . . I just felt the book could have done with a little more drama. I need the stakes raised higher! Also, the pacing was slow. A lot slower than I would've liked.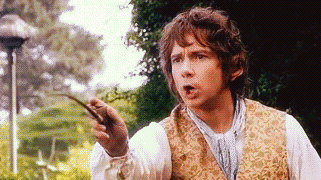 TOO MUCH FORESHADOWING! Okay, so the downside of using Death as a narrator is that, as I mentioned above, he's a big spoiler. As a reader, I liked to be surprised by plot twists and deaths. All the foreshadowing took some of the emotional charge out of it. . .
The atmosphere and setting is amazing! I could picture it all in my mind. Using the skies and their meanings to set each scene was a creative technique. I loved his writing style!
This was a raw, heart-wrenching novel. The themes were fantastically woven into the story and the characters. were. amazing.
Content: Quite a bit of swearing and profanity. Violence, and descriptions of it.
RATING: 4/5 ⭐⭐⭐⭐
It is 1939. Nazi Germany. The country is holding its breath. Death has never been busier, and will be busier still.
By her brother's graveside, Liesel's life is changed when she picks up a single object, partially hidden in the snow. It is The Gravedigger's Handbook, left behind there by accident, and it is her first act of book thievery. So begins a love affair with books and words, as Liesel, with the help of her accordian-playing foster father, learns to read. Soon she is stealing books from Nazi book-burnings, the mayor's wife's library, wherever there are books to be found.
But these are dangerous times. When Liesel's foster family hides a Jew in their basement, Liesel's world is both opened up, and closed down.
*If you visit the link and purchase the item, I will receive a small commission. All opinions are my own.*
Have you read The Book Thief? What are your thoughts on it? Did you love the characters as much as I did? Comment down below. ❤
LIKE THIS POST? PIN IT!