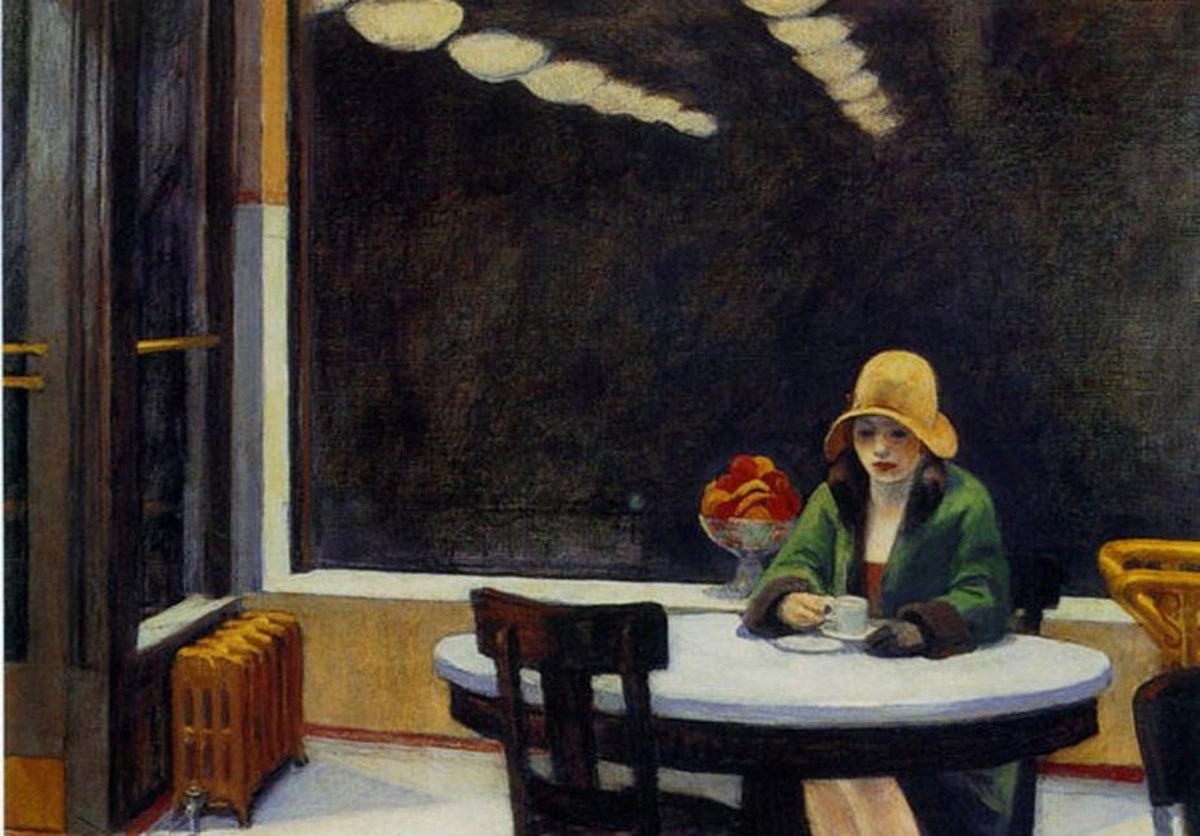 Dear friend,
Do you ever feel lonely?
Do you ever feel isolated, divorced from other beings, divorced from the world itself? "No man is an island," but what if one feels like one?
Do you ever long for the things you imagine others do in togetherhood, ashamed because you do not, yet helpless as to how you could?
Over the past several months, I have tasted the bitter sting of loneliness more sharply than ever. Part of the pain of living a nomadic lifestyle is living with loneliness. The persistent shift of locations, the gain and loss of friends, the distance that shortens communication and ends in silence. . .
Even so, I am a paradox when it comes to loneliness.
As an introverted soul, I take pleasure in solitude. And beautiful things, I know, are born from solitude. In life, as well as art. Many artists, such as Poe and Edward Hopper, have spun poignant works in the depths of isolation. Solitude is, as studies have shown, a valuable element of the art-making process. Yet, an affinity for solitude does not (and should not) negate a longing for society. A longing that many, I know, feel in our covid-torn world.
Community, however, can be hard to find. As I've come to notice in visiting the states again, proximity does not equal connectivity. Some of the greatest (and most populous) cities in the world house some of the loneliest people.
Yet, it is hard, in this day, to admit loneliness. With the pervasive presence of social media, declaring loneliness feels antithetical, even selfish, to the number of connections the medium offers. But social media, as Frank James conveys, provides a false sense of connection. Watching another's life play out through a screen may give the impression of connectivity, yet knowing about someone is not the same as knowing someone. Real relationships require more than the tap of a finger.
And real relationships are what we, intrinsically, long for. Their absence is why we feel empty after spending hours following another's life. Their absence is why we feel empty walking through a crowd of people where no one knows our name.
To admit loneliness in a world that glorifies the façade of community is a radical act. It requires vulnerability. It requires one to remove the mask of feigned "okayness" and step past the shame, the fear, the self-depreciation marking the act as a declaration of defeat. Once we concede the reality of our loneliness to ourselves, we can begin to move toward action. We can move toward investment in a relationship, in deepening it beyond the superficial. Or toward discussing one's loneliness with another. A loved one or potential friend.
Many lonely people hide behind maks. Vulnerability and an admittance of loneliness can draw them out.
So, dear soul, if you feel lonely, know that I understand. Know that you are seen, you are cherished. Take heart — there are kindred souls out there.
Hope, dear one. Trust, dear one. And, when the time is right, be vulnerable.
---
from the journal
I found a voice for my deep yearning to visit Europe (particularly England) in the words of Washington Irving, in his piece entitled "The Author's Account of Himself."
"Europe was rich in the accumulated treasure of age. Her very ruins told the history of times gone by, and every moultering stone was a chronical. I longed to wander over the scenes of renowned achievement — to tread, as it were, in the footsteps of antiquity — to loiter about the ruined castle — to meditate on the falling tower — to escape, in short, from the commonplace realities of the present, and lose myself among the shadowy grandeurs of the past."
To commemorate the beginning of this autumnal month, I quote Anne of Green Gables: "I'm so glad I live in a world where there are Octobers."
I wrote a romantic word picture a few weeks ago, entitled "Wouldn't it be loverly?" "An ideal scene. A scene of tranquility, of rest, of a time/place my soul longs for and, one day, I hope, will find."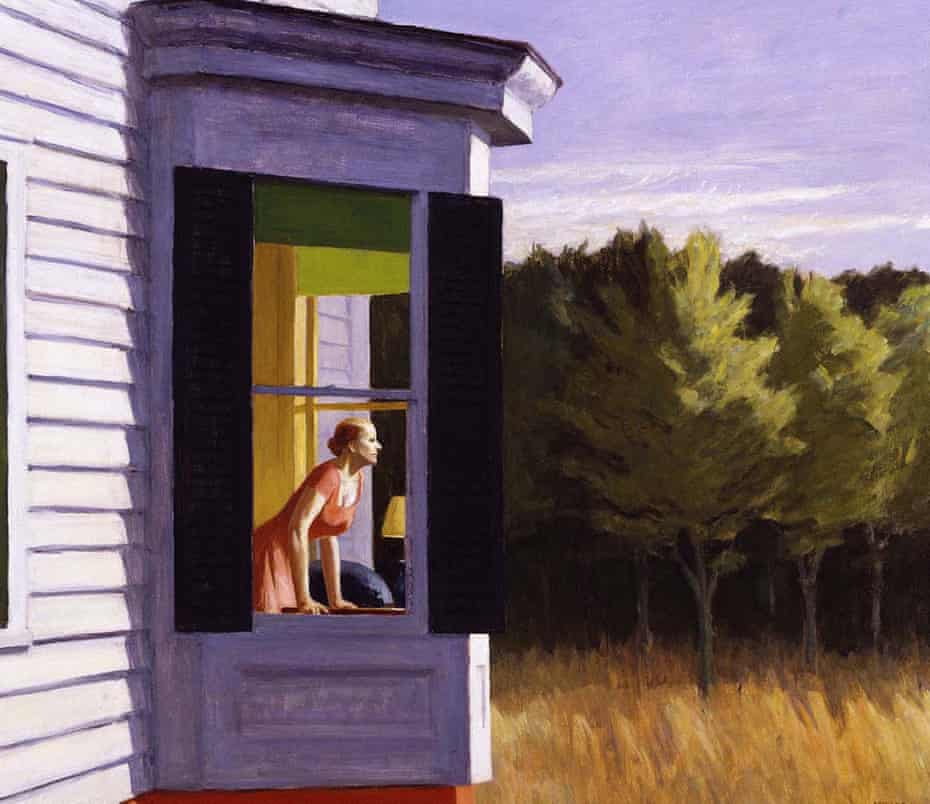 ---
essays
In The Lost Art of Dying by L.S. Dugdale, Dugdale alludes to an article written by Norimitsu Onishi describing the "growing prevalence of lonely deaths in Japan's large apartment complexes, or danchi." Due to their "lack of community," the elderly in these complexes not only die alone but they die lonely. According to a well-known Japanese magazine, "in the summer of 2017… [there were] an estimated four thousand lonely deaths a week."
In January of 2018, Tracey Crouch was appointed

Britan's "minister for loneliness."

With the increased rate of mental illness and pervasive isolation among British citizens, Crouch and her team are seeking ways to ameliorate the epidemic of loneliness.
---
books
Hannah Coulter. During a particularly tiring (and isolated) time earlier this year, I read Hannah Coulter. The simple yet profound story of a farm woman who faced suffering and loss, yet, in spite of it, grasped beauty and life whispered to my heart. In the depths of my isolation, I longed for a place, a community like Hannah Coulter's. Wendell Berry paints a beautiful image of how suffering in the context of community yields hope and deepens relationships. I wrote about the novel in a review on my blog.
sounds
In a YouTube rabbit hole I fell down in search of classical music, I stumbled upon a New Year concert hosted in Vienna. Usually, it costs money to attend. But, due to Covid-19, the orchestra decided to broadcast it on YouTube free of charge. If you ever find the time some tranquil evening to relax and drink a cup of tea, this is the perfect music to set the mood. This visual and auditory treasure is one of the small (yet poignant) beauties produced in the light of the pandemic.
After reading the "Fall of the House of Usher," I listened to one of the songs alluded to in the short story. Entitled "The Last Waltz of Van Weber," it's a dreamy, haunting tune, and, though quite unknown, crafted well.
Roo Panes is on a roll. A few days ago, he produced his latest single "Fall in Montreal." A cozy, nostalgic tune to enter October with.
Sam Keyes, a poet and columnist over at Cultivating. His latest poem is a poignant poem entitled "Garden Liturgy." In all honesty, it did take my breath away. If you'd prefer to listen to it, Keyes composed a recording of himself reading the poem. If you can spare 4 minutes, I'd highly encourage to listen to his stunning words.
---
poem of the month
"A Time to Talk"
by Robert Frost

When a friend calls to me from the road
And slows his horse to a meaning walk,

I don't stand still and look around
On all the hills I haven't hoed,

And shout from where I am, What is it?
No, not as there is a time to talk.

I thrust my hoe in the mellow ground,
Blade-end up and five feet tall,

And plod: I go up to the stone wall
For a friendly visit.


---
---
What are your thoughts on loneliness and solitude? What treasures (be it music, literature, art, or another form of beauty) have you acquired this month?
Comment on the blog or email me your thoughts, and I'll select some (with your permission) to highlight in my next post.